Mobile Mechanic Perth
Do you require a Mobile Mechanic in Perth – well you are definitely in the right place. Our local automobile service is here to cater for all areas – Northern Suburbs | Southern Suburbs – as a matter of fact all over Perth WA – even the eastern and western suburbs.
Our Mechanical services cover almost all automobile troubles that you may have (petrol & diesel). Our local auto experts are trusted and provide almost every vehicle repair or car service you may need – and the best part is we are MOBILE ; yes that is right, we come to you – anywhere in Perth WA. When it comes to your vehicle, you need a qualified and experienced auto mechanic – not only that, we offer an extensive range of professional and quality mechanical services to all areas at your home of office (work place).
Mechanical Services that come to you
Perth's fully Mobile Auto Repairs
Our company has same day / next day services available (subject to availability) and can also perform log book servicing to keep you cars warranty in place. We can also provide a vehicles pre-purchase inspection when looking for a new car (which can give you peace of mind). Also to keep money in your pocket, we do not charge any call out fee when booking a automobile service with us. When looking for a mechanical service in Perth – you will need a whole range boxes ticked (and we believe we mark them all). We have fully qualified technicians that will offer a outstanding range of on the spot motor tasks. What our company can provide is-
Honest ✅
Reliability ✅
Experienced ✅
Reasonably and Competitively Priced ✅
Quality Work ✅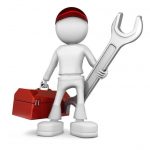 Mobile Mechanics in Perth
Our local automotive business takes pride in providing professional service with honest advice to all of our clients at affordable prices. Our staff will turn up to your designated location in our fully equipped mobile workshop ready to get you back on Perth's roads. We are your dependable Perth Mobile Mechanic – your convenience and satisfaction is highly valued on our list and our top priority is to get your vehicle up and running so you can get safely from A 2 B. Whether you need to have your car serviced at home or at work – or any place you desire, you and your family can always rely on the top notch service provided each and every time.
Four Wheel Drives ( 4×4 ) | Cars | Trucks | Machinery – Equipment & More
We can perform almost all tasks | jobs on vehicles and equipment. Some of our services include (but not limited to)
Car Minor Service

Car Major Service

Battery Replacement

Emergency Vehicle Repair

Car Repair

Equipment (Bob Cat etc)

4 x 4 | Four Wheel Drives

Towing Service | Tow Recommendations
BEST Mechanical Services
The obvious major advantage of our service is "we come to you" there is no need to drop it off / pick up from a workshop – or arrange lifts having to rely on other people. We can have a technician arrive in a fully equipped – professional vehicle ready to carry out the mechanical work; which will save you time, money and stress. Our auto repair company is going from strength to strength – all our automotive fixing work is guaranteed and all the parts are supplied to the highest standard. All our staff pride our selves on the workmanship we provide to each and every job we undertake – using only the best tools and parts. Known as the number one fully mobile service around your local area.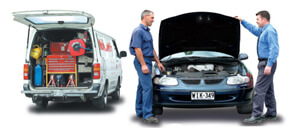 Perth people need to understand the importance of choosing the right mobile mechanic in order to save you both time and money. We know it is really frustrating having your vehicle out off the road for any amount of time – even more annoying is paying extremely high prices for unsatisfactory work that took far longer than is needed. Our vehicle maintenance company provides a honest and efficient service every time. If you are looking for quality services that is hassle-free – we have the mechanical team for you.
Our service team knows your vehicle is an big part of your daily life. Our staff are highly qualified people who will get your job done right the first time. You will find it hard to find a better service anywhere else in Perth. With our quality jobs – you know your vehicle will be in great hands and back up in working order as soon as possible.

Service with a smile 🙂
We have many satisfied customers who can tell you just how good our company is at what we do, as we have saved them time and money. So the next time you need repairs from a friendly and certified technician, you know exactly who to call. We even work in with local towing companies who operate 24 hours a day / 7 days a week. We can have you towed to our workshop in no time to perform major vehicle repair jobs such as engine | gear box related issues (that need a car hoist) or alternatively we can offer our emergency roadside assistance or onsite repairs. Our business specialises in brake and clutch repairs – we are also fully insured and can perform routine minor and major car service.
Perth's most trusted and reliable Auto Mechanics
Now you know about what we do – why not contact our friendly staff to discuss your job? We are here to offer advise or the best operation we think based on your scenario. We are here for you and your vehicle at your time of need. We can also offer obligation free quotes on our services to let you weigh up all options before making any decisions. We have been in the automotive repair game for some time now, and our main priority is keeping a smile on our customers face.
Our local West Australian business is proud with the customer feedback we receive. Our automotive company is built on word of mouth – and we pride ourselves in being one of the most trusted and reliable staff that WA has to offer. Contact Perth Mobile Mechanics today on (08) 6365 2252 or info@mobilemechanicperthwa.net.au